My rear bumper was scratched when unloading water jars. Insurance claim is not worth it comparing the tiny scratches. So I try touch up paint.
Top Left: The scratches
Top Right: Tools and materials (heat gun, paper sander grit 1500, touch up paint tafetta white, and compound)
Bottom Left: heat it the surface befor applying the paint
Bottom Right: apply the paint only for the scratches only.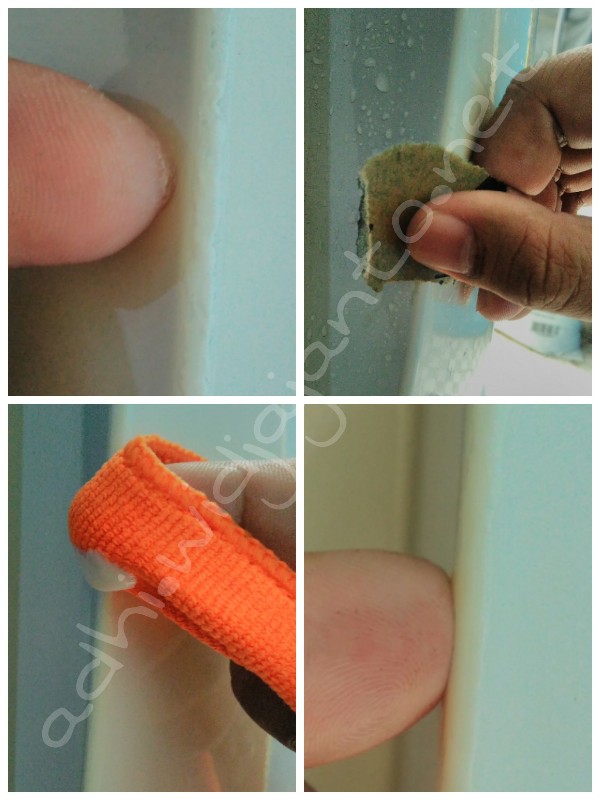 Top Left: that's how it look before sanding
Top Right: water sanding
Bottom Left: polishing
Bottom right: the result
Not quite smooth but barely seen from afar.