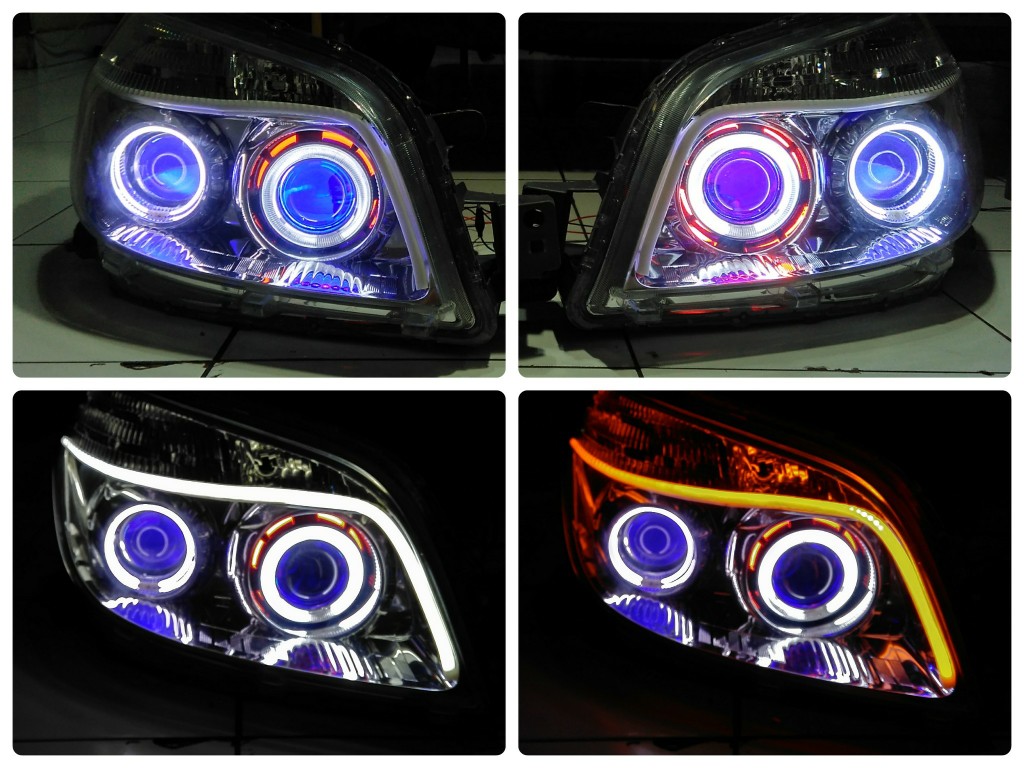 The results. My 0.5A adaptor is too small to light all 10 AEs & 2 ledbars.
HowTo

Unplug the hb3 bulb retainer, grind all the base for projector nuts placement. Cut the cylinder covering reflector around 5cm from the headlignt frames to accomodate mh1 shroud. Cut the shroud around 1.5cm so the projector can bolted into the reflector.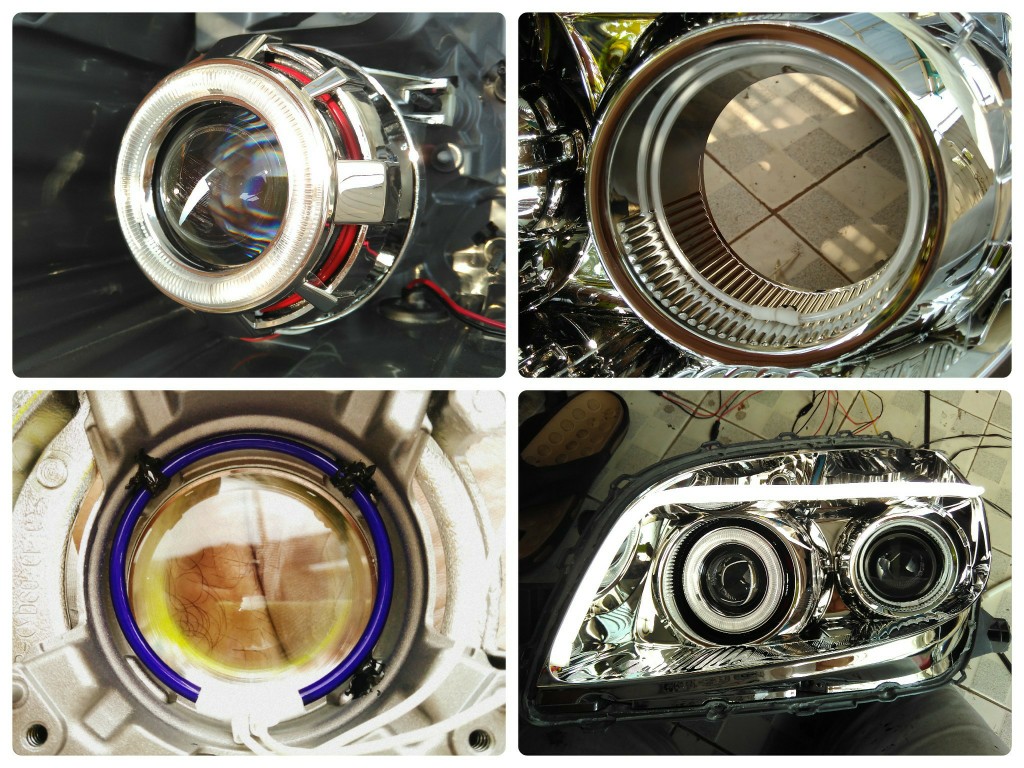 Projector attached to the reflector. Glue white AE on the cylinder covering oem projector. Insert DE to oem projector, glued with epoxy. Attach ledbar using wires to the headlight frame.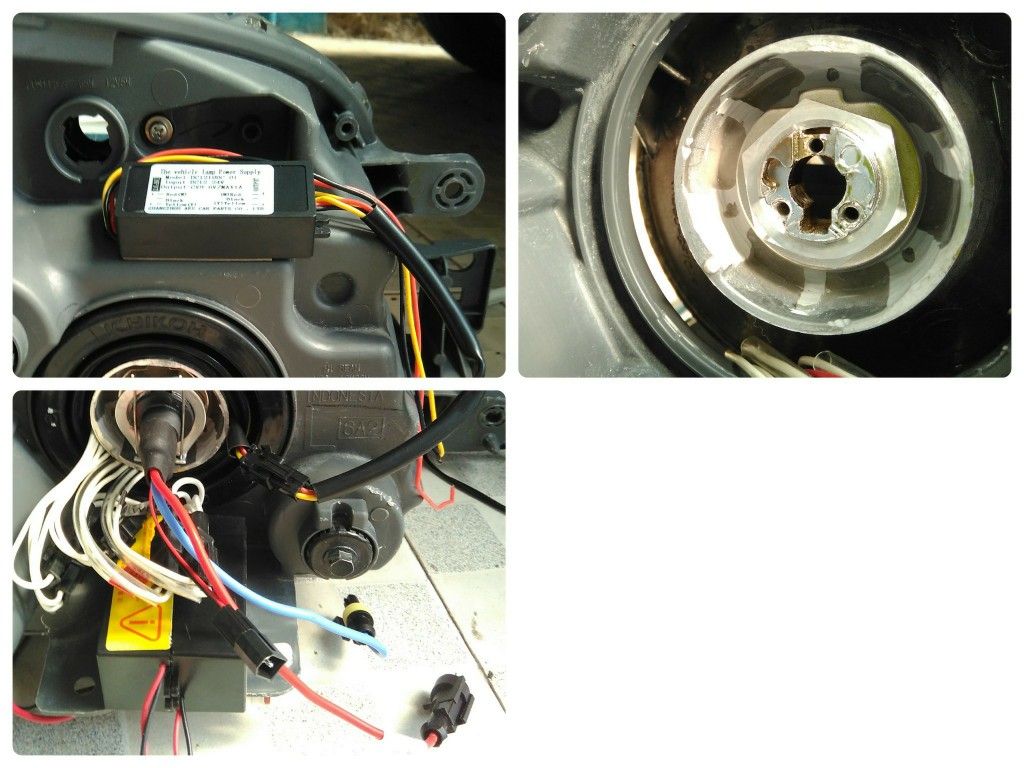 Not so crowded wires. The AE inverters mounted below the HID bulb, while ledbar driver attach above it. Overlength wires are hidden inside the headlight.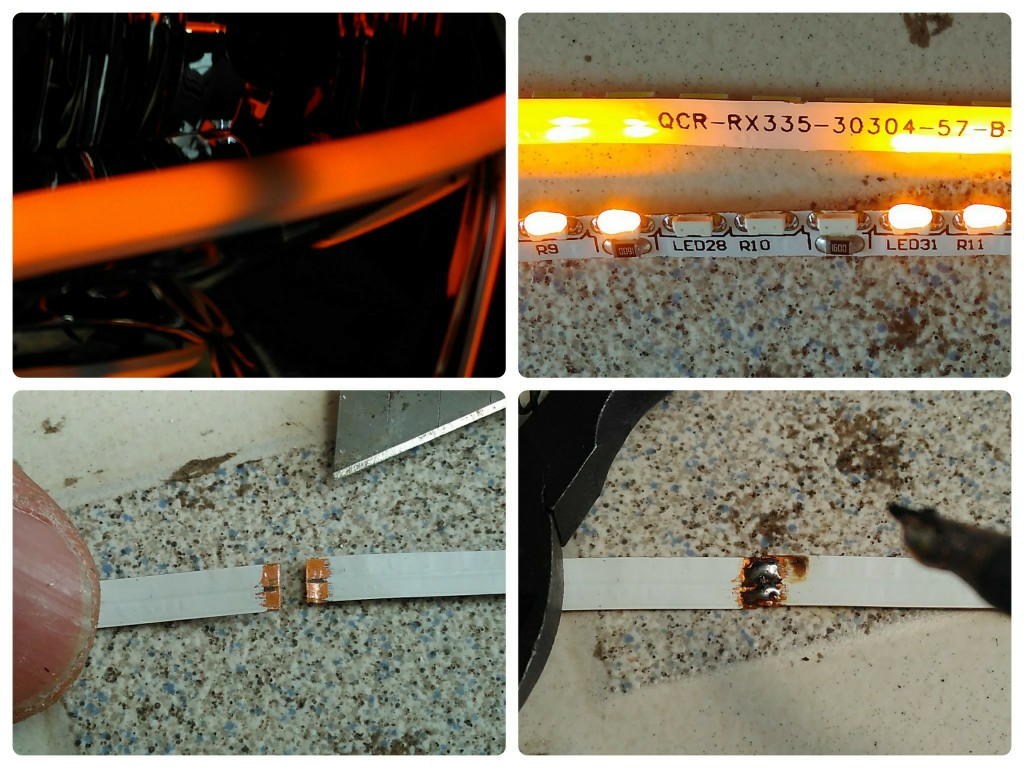 Ooppss!! This brand new ledbar needs repair!
==
Thx to Om Dedi 'Jabir' for facilitating this retrofit.