Ok, setelah semua wiring siap, saatnya setting dan test. Untuk fitur Throttle Control ikuti cara di manual: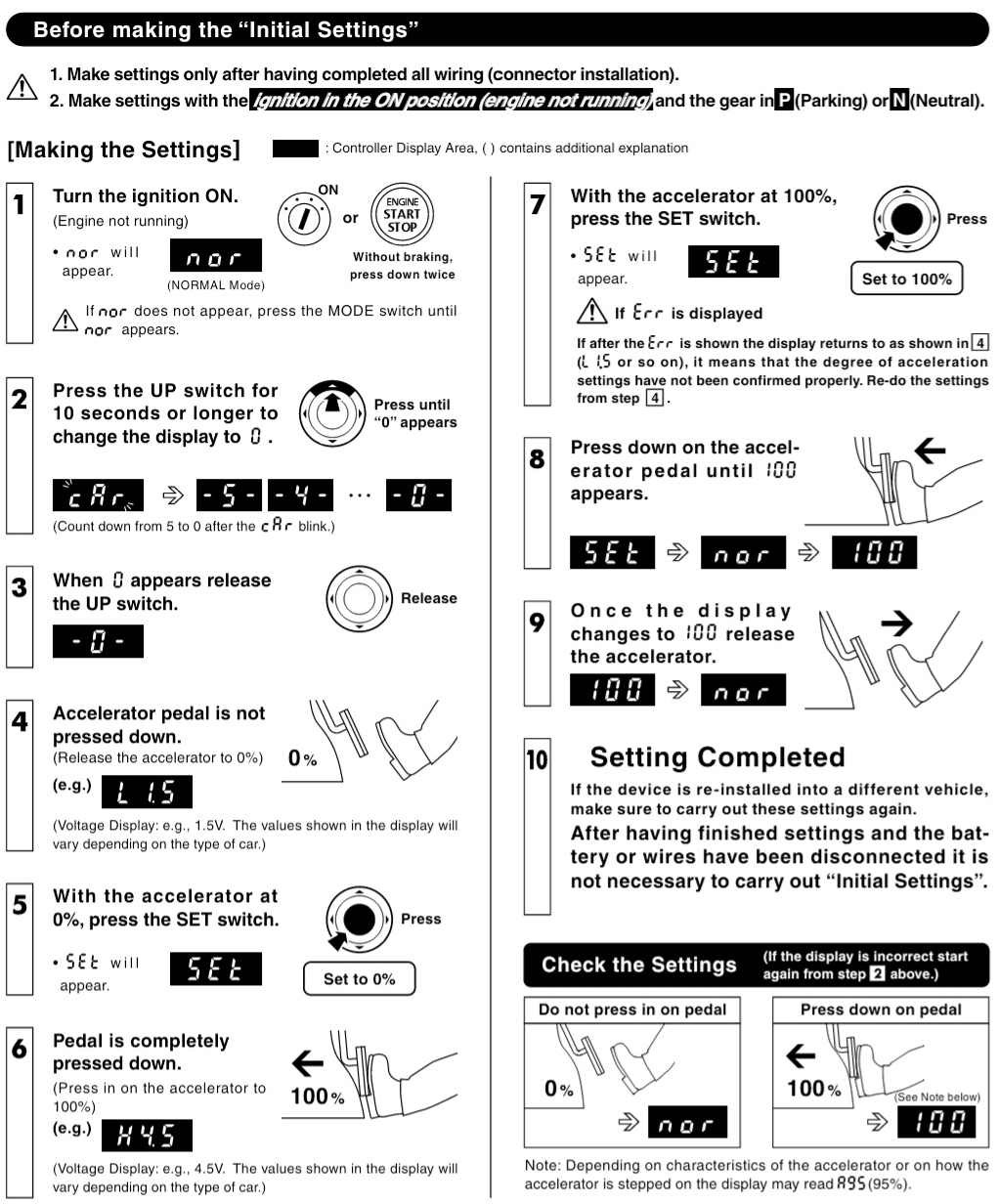 Setelah itu untuk setting cruise, karena akan menggunakan Speed Pulse Adaptor (THA-SA), harus menggunakan mode P-4.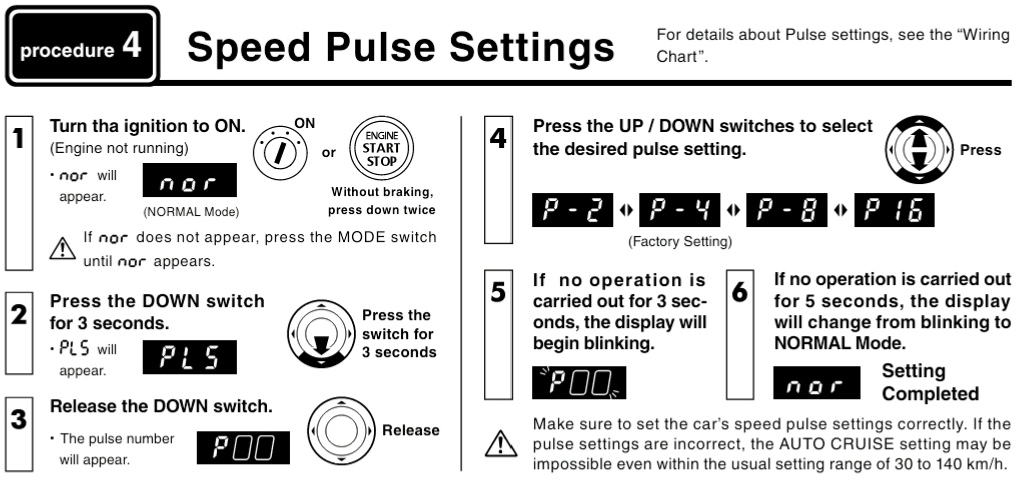 Nah, untuk THA-SA nya sendiri harus disetting juga. Problem lagi, manualnya dalam bahasa Jepang, again, thx to Google Translate:
Nyalakan mesin
Tekan tombol di THA-SA dan tahan 6 detik, LED akan berkedip cepat
Jalankan mobil, LED akan berkedip sedang
Saat kecepatan 40kpj, tekan lagi tombol di THA-SA dan tahan 3 detik, LED akan menyala steady.
Ok then, moment of truth, testing.
Next step: sambung tombol cruise Honda ke 3DA.