Result: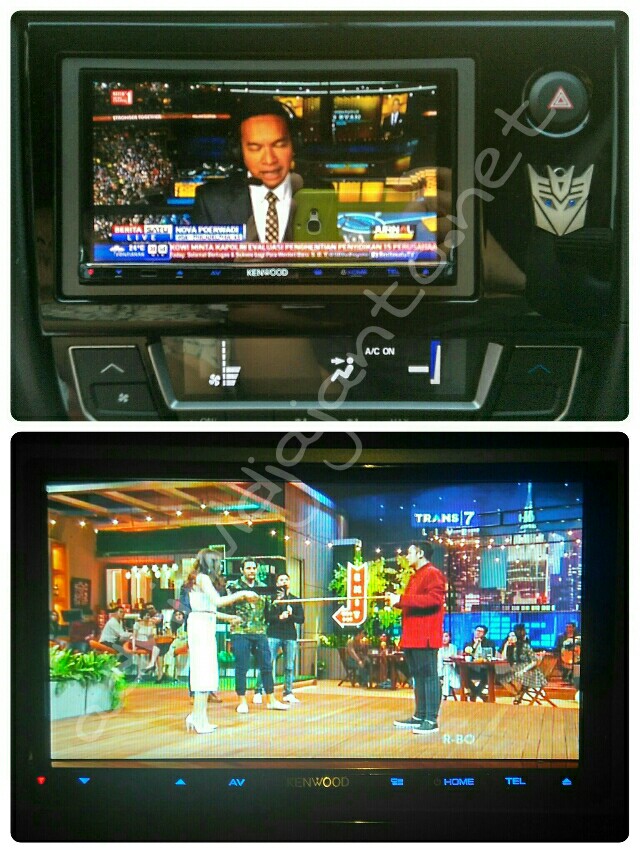 How To: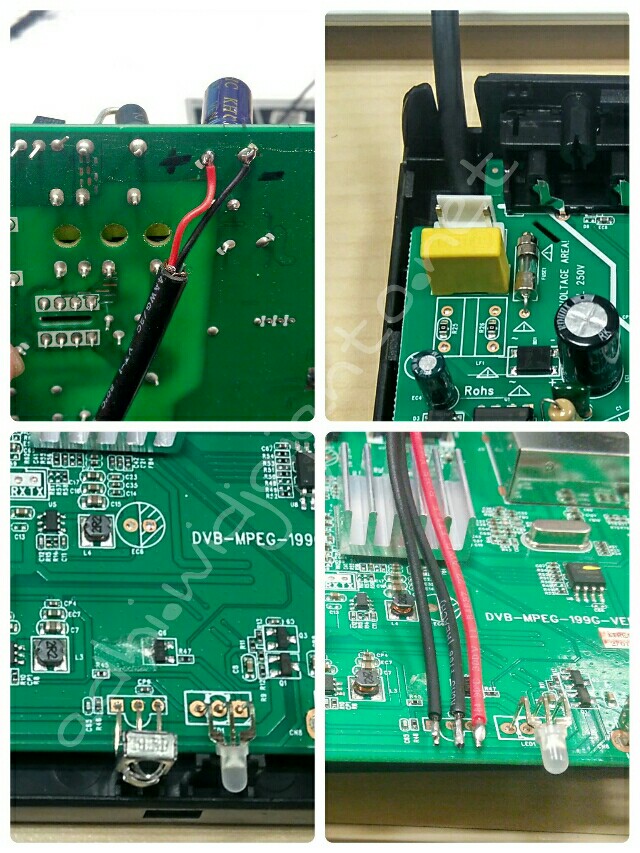 Materials:
Xtreamer DVB T2 Bien 2
DVB T2 antenna 30 dBi
AV RCA cable
USB cable
USB charger
Steps:
Open the Xtreamer
Convert 220v AC input to 5v DC using USB cable (photo, top left). I got the info from here.
Plug off the 220v cable (photo, top right)
Extend the IR sensor using cables, as needed (photo, bottom)
Plug in USB cable to USB charger to provide power
Plug in Xtreamer RCA Out to head unit AV In
Plug in DVB T2 antenna, place it outside the car
AV In:
For DDX515BT (BR-V E-CVT) there's two AV-In behind the head unit. Please see the user manual.
For Panasonic (BR-V Prestige) there's one AV-In at the front of the head unit, below USB and HDMI port.
Placement: